At the bottom of p.130 in the book 'The Mortier Story' an unknown Mortier organ is pictured. Photo editing has revealed that on the front of the organ the name of organ renter E.Moonens from Halle can be read. The picture below – from the collection of the local history society Brania from Braine-l'Alleud – shows the same organ, still in the possession of E.Moonens but now modernized with an accordion, in a dance tent in Braine l'Alleud shortly before or after the Second World War.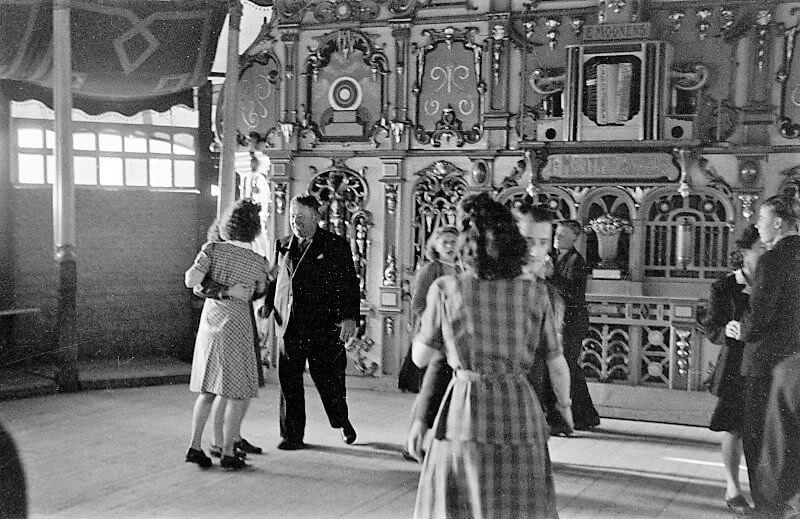 Photo: collection Brania, cercle d'histoire et de généalogie de Braine-l'Alleud (www.brania.net)
According to information from Daniel Sempoux it was this organ that was fitted with the façade of the Decap organ 'Rupel 4' by organ renter Jean Walravens and has been known since then as 'Floreal' (see also p.182 in the book 'The Mortier Story'). Therefore, the organ at the bottom of p.130 must be Mortier #985.